What is Muay Thai?
Muay Thai also referred as Thai boxing is a centuries – old martial art originated to serve the people of Siam (former name of Thailand) to defend themselves against invades from neighboring countries. The effectiveness of Muay Thai comes from the practitioners fluid use of hands, legs, elbows and knees against their attacker. Muay Thai was taken from the battlefield and transformed into an effective combat sport that is used for self-defense, competition and physical fitness.
Muay Thai also holds the moniker the science of eight limbs which can be learned by everyone. Its training methodology of honing skills by hitting the heavy bag, Thai pads, focus mitts, shadow boxing and progressive sparring makes Muay Thai an exciting martial art to learn. Practicing Muay Thai is great way to improve cardio vascular fitness, functional strength, decrease stress and above all else learn battle tested self-defense strategies.
Norwalk's premier MMA studio
Exciting reasons why you should learn Muay Thai: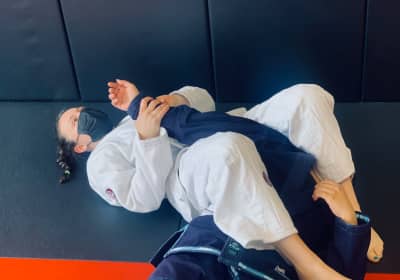 Develop Fight Ending Power In Punches, Kicks, Elbows, And Knees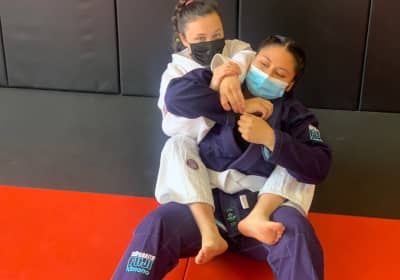 Have Fun While Burning Fat And Getting Into Incredible Shape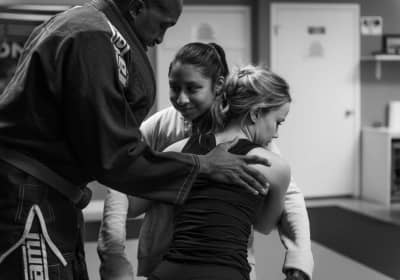 Learn Techniques That Can Be Used In Many Self Defense Situations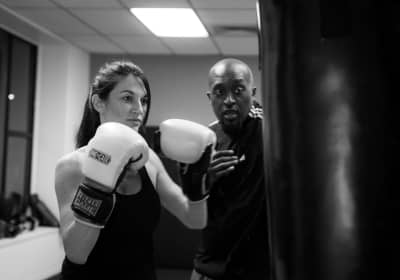 Increase Focus, Concentration And Learn To React Successfully In Stressful Situations
Norwalk's premier MMA studio
Take a glimpse inside Jonesly MMA
Jonesly holds a Black Belt in Brazilian Jiu-Jitsu, a Black Belt in Static's Complete Martial Arts and a brown belt in Tae Kwon Do. As a dynamically trained fighter, Jonesly simply has a passion and appreciation for the vast variety of fighting styles in the world of Mixed Martial Arts. As a Martial Arts Instructor, Jonesly's goal is always to keep learning so he can give his students his best, a quality learned from his studies over the past 21 years. Jonesly notably has gained knowledge from distinguished teachers such as the late Master Curtis Battle, Professional Boxing trainer Reginald Ford, World Champion Muay Thai fighter Kru Luis Maisonet, Jr., New York State/Tri-State USMTA Muay Thai Champion Kru Esteban Maisonet, Former Ultimate Fighting Championship Welterweight Champion Matt Serra and Cage of Fury Champion Nick Serra.
Jonesly MMA of Norwalk CT
Trusted & experienced from beginner to expert
Learning multiple styles of martial arts has shaped Jonesly's approach to teaching. His philosophy is "no one method is better than the other; and if applied correctly they are all equally valid." This is done by teaching students specific principles behind each technique taught. For Jonesly it is important to meet students exactly where they are today and guide them to where they want to be tomorrow. Jonesly is proud to offer a safe, family, and friendly environment where students of all walks of life can learn to become their best self at Jonesly Mixed Martial Arts Academy.
Jonesly MMA
Unlock your potential today
The pricing table below is an easy to follow easy to use pricing schedule for all levels of commitment
Membership Pricing Available Inquire Within
* Limited Time Offer
Single class
Individual Class
Access To Professor Jonesly
Great For Beginners
Supervised Safe Environment
Sports Training Expertise
Optimized Athletic Performance
4 class package
Almost a 20% Savings
Access To Professor Jonesly
Great For Individuals With Busy Schedules
Best Package For Returning Students To Refresh Their Skills
Must Use Within 30 Days
Monthly unlimited package
Best Savings
Access to Professor Jonesly
Must Use Within 30 Days of Purchase
Allow Students To Progress and Elevate Their Skills
Best Package For Returning Students