Mixed Martial Arts - Muay Thai - Kickboxing - BJJ - Kids BJJ Program
Jonesly MMA Gym in Norwalk
The school's core focus of martial arts is an eclectic approach to Muay Thai and Brazilian jiu-jitsu with specific elements of boxing, kickboxing, wrestling and judo.
SCROLL DOWN
Welcome to Jonesly MMA
Discover what we teach
Jonesly Mixed Martial Arts Academy is Norwalk's Premier source of Brazilian jiu-jitsu, KIckboxing, Muay Thai, Boxing, Sport Karate, Wrestling, Judo and Mixed Mixed Martial Arts training in Fairfield County. The School is located in Norwalk on the 2nd floor of 61 Main Street between Hoyt Street and Cross Street directly across the street from NAPA Auto Parts. The school's core focus of Martial Arts is an eclectic approach to Muay Thai and Brazilian jiu-jitsu with specific elements of boxing, kickboxing, wrestling and judo.
You may be asking what will I learn in Muay Thai? The ancient combat sport of Muay Thai will teach you how to skillful strike with eight limbs of your body ( 2 fist, 2 elbows, 2 knees and 2 shins). The elusive footwork you will learn from Boxing, Kickboxing, Sport Karate and Muay Thai allows you to strike in various ranges in the sport of Mixed Martial Arts. These blends of effective techniques makes Mixed Martial Arts a great system for self defense.
You also may be asking what is Brazilian jiu-jitsu? Brazilian jiu-jitsu is an intelligent martial art created to over come the brute strength of an aggressive attacker with the skillful employment of positional control, joint manipulation and strangulation. Adding the specific blend of Wrestling and Judo within the over all core of Brazilian jiu-jitsu allow students to control and direct the phases of a competitive fight as made evident form the empirical data gathered form UFC events.
Using all these martial arts in combination allow student to navigate the phases of a Mix Martial Arts completion which are Shootboxing, Clinching, Wall Clinching and Ground fighting with strikes which I term Jits with hits. If you live in Norwalk and are looking for a MMA school near me Jonesly Mixed Martial Arts Academy promises to teach you the necessary skills needed to defend yourself, prepare you for competition if that is a desired goal (No student is pressured to compete) and most importantly provide a fun, stress free environment that fosters rapid learning and camaraderie.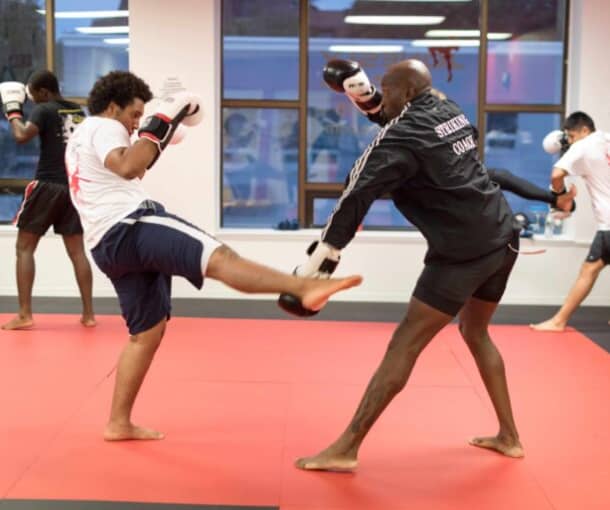 Our mission
Jonesly Mixed Martial Arts Academy's mission is to provide an experience that promotes self-determination, self-improvement, and self empowerment to assist its members' with reaching their true potential through Martial Arts practice. Our academy offers a positive environment that focuses on building members mental and physical ability to help overcome life's adversities. We accomplish this by providing a fun, friendly and family oriented atmosphere with instructors that are committed to progressively challenging members to achieve their martial arts goals.
Six Reasons
To Learn Mixed Martial Arts
Learn Proven Techniques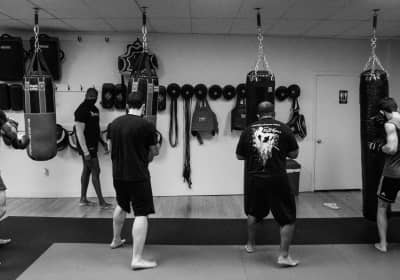 Develop Mental Toughness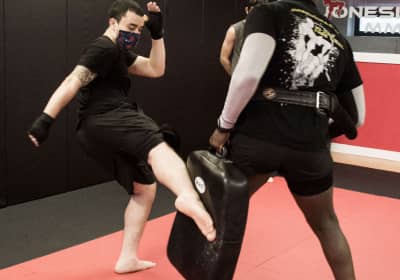 Fun and Family Oriented Environment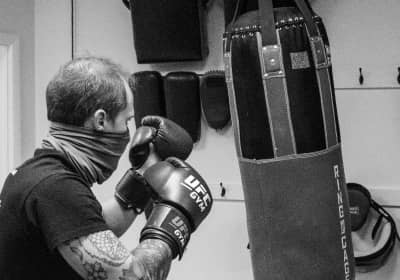 Training Without Fear of Injury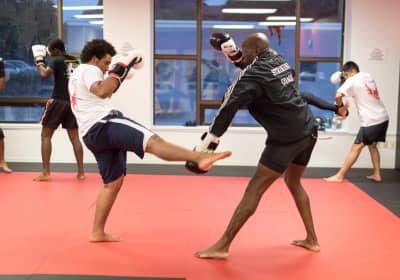 Increase Cardiovascular Endurance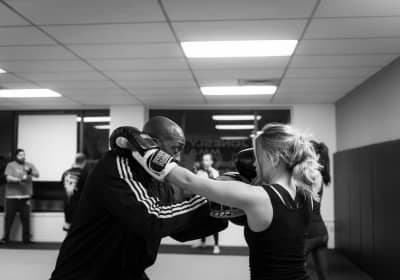 Increase Functional Strength
We offer 12 classes per week with programs designed to fit your skill level from beginner with no experience to professional athlete. Our friendly instructors are dedicated to help all members achieve their desired martial arts goal.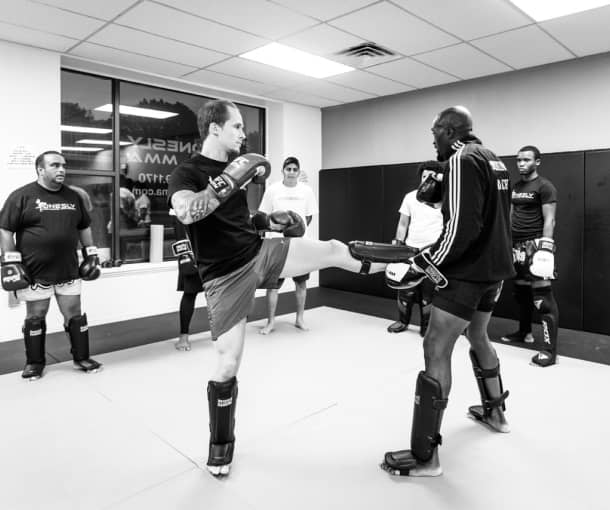 Jonesly MMA
Unlock your potential today
The pricing table below is an easy to follow easy to use pricing schedule for all levels of commitment
Web-Promotional Trial Package
* This is a limited time offer; Limit one per person.
Client reviews
Testimonials Jonesly MMA

I have been training with Kru Jonesly for some time now and I have seen my skill and performance exceed what I thought possible for myself. I first came to Jonesly MMA looking for quality training to compete and really elevate my skill. The environment is relaxed and has grown to a second home for me! He is amazing with giving individual attention to his students as well as class instruction. The gym itself very well taken care of, clean and put together always! If you thinking about attending I would jump right at it. You definitely won't regret it!
Most frequent questions and answers
FAQ
Do you have a minimum age requirement?

Yes, our minimum age requirement is 7 years old but an evaluation is required to determine a child's ability to follow directions.
Am I too old for MMA?

NO… MMA is recreational sport that requires students to develop skills in Muay Thai, Boxing, KickBoxing, Wrestling, Karate and Brazilian Jiu-Jitsu. When trained properly and safely injuries are greatly reduced.
What equipment is required?

Equipment needs are determined by the classes you take. Brazilian Jujitsu classes require a Gi also known as a Kimono, groin protector, chest protector for females, mouthpiece, rash guards and spats to worn underneath the Gi/kimono. In Muay Thai classes a variety of shorts can be worn, Muay Thai shorts, fight shorts and Vale Todo shorts. A school T-shirt must be worn in Muay Thai classes once a member. Boxing gloves, hand wraps, shin guard, groin protector and chest protector for females. All equipment can be purchased at the Pro Shop in the school.
Can I walk in for a trial class?

MMA and its varying disciplines can be overwhelming at first. For your first session it's necessary to schedule an appointment so we can provide you a personalized orientation of the program, the context you'll train within and allow you ample time to ask your questions.
What can I expect to do in classes?

MMA 101… Student will be introduced to basic techniques and body movements of both Muay Thai and Brazilian jiu-jitsu in a stress free environment. Basic skills will be honed in this class to allow Advancement to the Foundation classes.
Muay Thai Foundation… Students will learn an eclectic approach to Muay Thai that incorporate certain aspects of boxing, karate and kickboxing. Skills will be developed through the use of focus mitts, heavy bags, Thai pads, partner drills, speed ball, strategy sessions and sparring.
Brazilian jiu-jitsu… Student will continue to learn specific body movements that will allow increased understanding of various techniques in Brazilian jiu-jitsu. Many Techniques such as takedown, positions, transitions and submission will be learned through partner drilling and progressive live grappling.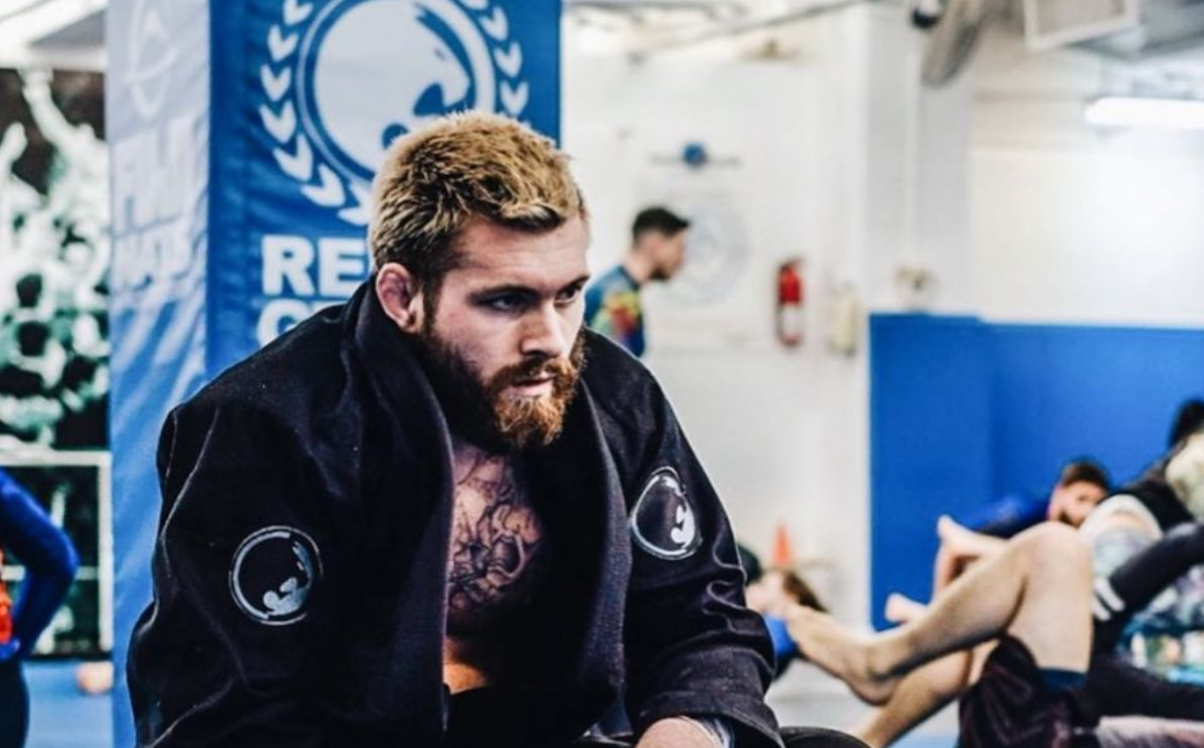 Developing Your Jiu Jitsu Confidence through Humility
Most people start training jiu-jitsu to learn self-defense. As they progress through the program and become more comfortable on the mat, they come to recognize some of the additional benefits beyond just learning moves that can help keep you safe. They may lose a few pounds, feel stronger, sleep better, and become more confident.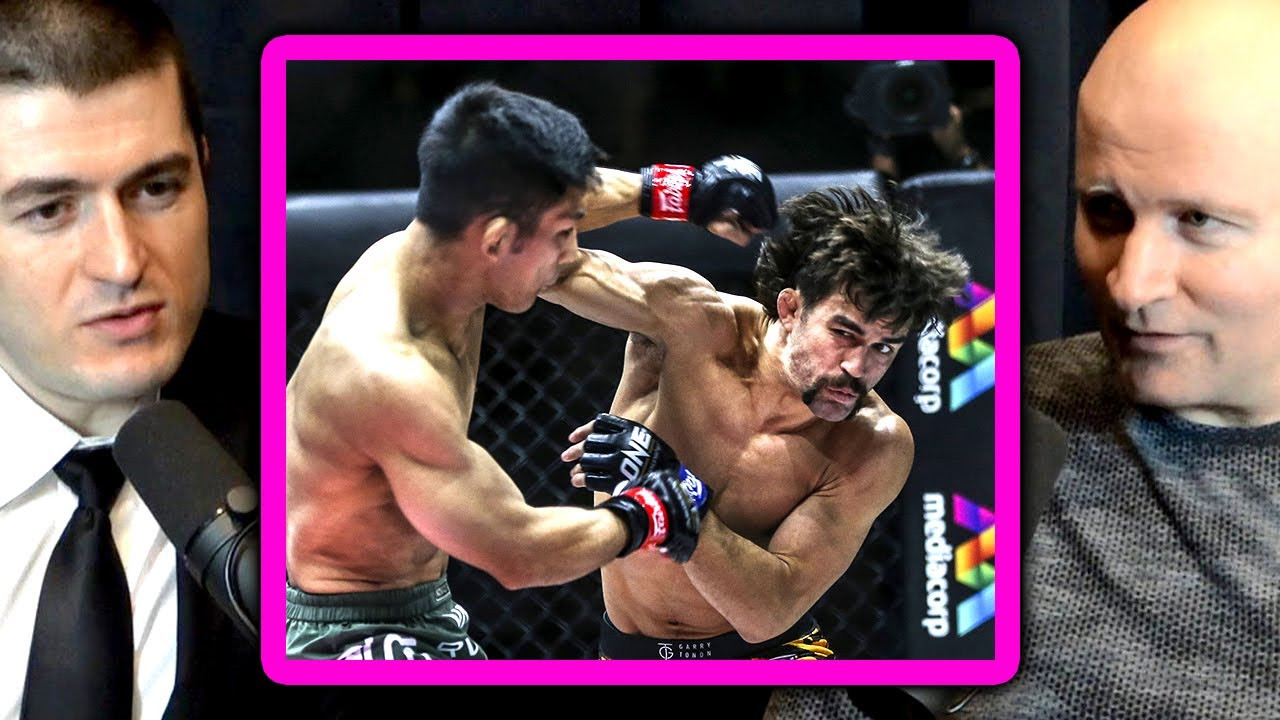 The Best Martial Art for Real World Application?
Self-defense is the most common reason that people learn martial arts. While there are other benefits, like getting in shape, increasing flexibility, losing weight, and building confidence, the majority of people who walk through the doors of a martial arts gym for the first time are there to learn how to better defend themselves. For those who are just beginning to learn about martial arts, one question that repeatedly comes up is: Which martial art is the best in a real-world altercation?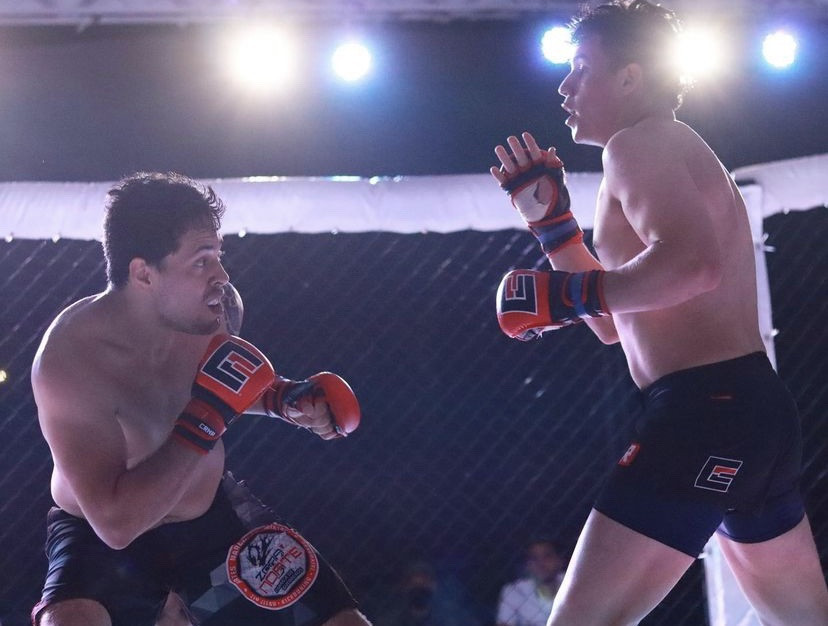 Unleashing the Warrior Within: The Physical and Mental Benefits of MMA Training
Mixed Martial Arts (MMA) is a combat sport that has gained widespread popularity in recent years. MMA involves the use of various techniques and disciplines, such as boxing, wrestling, Brazilian Jiu-Jitsu, and Muay Thai. While MMA is often associated with violent and aggressive behavior, it offers a range of physical and mental benefits that can positively impact a person's overall health and wellbeing.
Located in Norwalk CT 06854
Visit Jonesly MMA