What is BJJ?
Brazilian Jiu-Jitsu (BJJ) is a grappling martial art that was modified from the classical Jujitsu of old Japan. The family responsible for this revolutionary martial arts are the Gracies. The underlying tactical strategy of Brazilian jiu-Jitsu is the intelligent and skillful use of grappling techniques to establish positional control, manipulation joints with the use of leverage and precise applications of chokes to overcome brute strength and aggression. Through the empirical evidence of Ultimate Fighting Championship (UFC) competitions Brazilian Jiu-Jitsu techniques where used by smaller and weaker competitor to defeat stronger aggressive opponents. This form of martial art made it possible for a smaller person to defend themselves and defeat a bigger opponent. This is why Brazilian Jiu-Jitsu is considered one the best forms of martial arts for self-defense.

Practicing Brazilian Jiu – Jitsu will allow members to improve functional strength, cardiovascular conditioning and self confidence gained through the progressive improvements made by regular training and drilling with a resisting opponent. Members will be also able to track their progression with the traditional BJJ belt system.
Norwalk's premier MMA studio
Exciting reasons why you should learn Brazilian Jiu-Jitsu: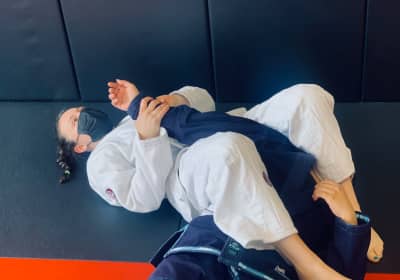 Learn Proven Techniques That Will Allow You To End A Fight Without Throwing A Punch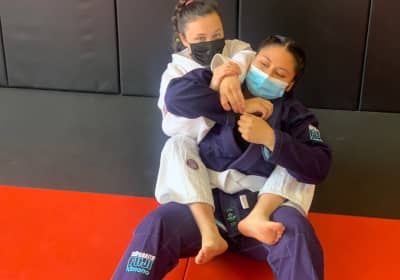 Increase Cardiovascular Endurance While Having Fun With Friendly Competition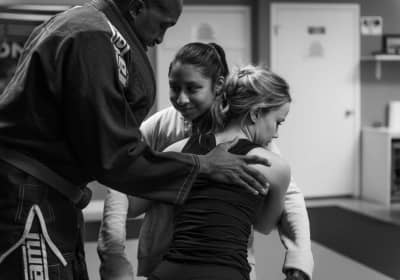 Develop Mental Toughness That Will Allow You To React Skillfully Under Stressful Situations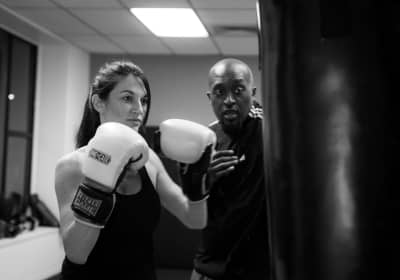 Increase Functional Strength While Learning Life Saving Skills
Norwalk's premier MMA studio
Take a glimpse inside Jonesly MMA
Jonesly holds a Black Belt in Brazilian Jiu-Jitsu, a Black Belt in Static's Complete Martial Arts and a brown belt in Tae Kwon Do. As a dynamically trained fighter, Jonesly simply has a passion and appreciation for the vast variety of fighting styles in the world of Mixed Martial Arts. As a Martial Arts Instructor, Jonesly's goal is always to keep learning so he can give his students his best, a quality learned from his studies over the past 21 years. Jonesly notably has gained knowledge from distinguished teachers such as the late Master Curtis Battle, Professional Boxing trainer Reginald Ford, World Champion Muay Thai fighter Kru Luis Maisonet, Jr., New York State/Tri-State USMTA Muay Thai Champion Kru Esteban Maisonet, Former Ultimate Fighting Championship Welterweight Champion Matt Serra and Cage of Fury Champion Nick Serra.
Jonesly MMA of Norwalk CT
Trusted & experienced from beginner to expert
Learning multiple styles of martial arts has shaped Jonesly's approach to teaching. His philosophy is "no one method is better than the other; and if applied correctly they are all equally valid." This is done by teaching students specific principles behind each technique taught. For Jonesly it is important to meet students exactly where they are today and guide them to where they want to be tomorrow. Jonesly is proud to offer a safe, family, and friendly environment where students of all walks of life can learn to become their best self at Jonesly Mixed Martial Arts Academy.
Jonesly MMA
Unlock your potential today
The pricing table below is an easy to follow easy to use pricing schedule for all levels of commitment
Membership Pricing Available Inquire Within
* Limited Time Offer
Single class
Individual Class
Access To Professor Jonesly
Great For Beginners
Supervised Safe Environment
Sports Training Expertise
Optimized Athletic Performance
4 class package
Almost a 20% Savings
Access To Professor Jonesly
Great For Individuals With Busy Schedules
Best Package For Returning Students To Refresh Their Skills
Must Use Within 30 Days
Monthly unlimited package
Best Savings
Access to Professor Jonesly
Must Use Within 30 Days of Purchase
Allow Students To Progress and Elevate Their Skills
Best Package For Returning Students